Symposium On Usable Privacy and Security
In-cooperation with USENIX
Examining Cybercrime Through Multiple Lenses
Scope and Focus
"Examining Cybercrime Through Multiple Lenses" is a one-day multi-disciplinary tutorial. While SOUPS discourse typically focuses on security and privacy, we rarely examine the topic through the lens of the cybercrime. The tutorial will be divided into several sessions, each led by an industry, government, and academic expert in their respective area to provide insight and share first-hand experiences.
Program
9:00 - 10:30am
Welcome & Introduction and Session 1: Industry Perspectives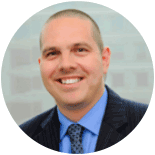 Targeted Crimeware in the Midst of Indiscriminate Activity
Nart Villeneuve, Principal Threat Intelligence Analyst, FireEye Inc.
Nart Villeneuve is a Principal Threat Intelligence Analyst at FireEye Inc. where he focuses on cyber-espionage and the criminal underground. Nart's research, including prior work at Trend Micro and the University of Toronto, led to the discovery and documentation of multiple malware-based espionage campaigns, in-depth reports on cybercrime networks and technical analysis of Internet censorship and surveillance regimes.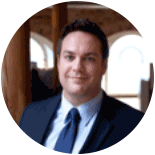 Real world Cyber Security, how simplified models are making it worse.
Pascal Fortin, CEO GoSecure Inc.
Pascal Fortin, MBA, CISA, CRISC, CRMA, is a private sector executive in charge of leading cyber security teams for the last 15 years. His firm, GoSecure, performs technical validation (ethical hacking, social engineering), cyber security architecture and operational support as well as managed services. His teams intervene with over 300 clients in Canada yearly and are responsible for detection, handling and remediating to a wide range of security incident and breaches.
11:00am - 12:30pm
Session 2: Law Enforcement Perspectives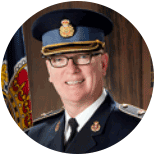 Challenges to Policing
Bernie Murphy, Director, Ontario Provincial Police (OPP) Behavioural, Forensic and Electronic Services
Bernie Murphy has been with the OPP for 27 years. He has since worked in a number of specialized investigative roles including physical surveillance, forgery, major frauds and homicide. He has worked in management roles as a Major Case Manager in Criminal Investigation Branch, Director of Anti-Rackets Branch and as Director of Strategic Management at the Alcohol and Gaming Commission of Ontario.
Challenges to forensics investigations
Staff Sergeant Vern Crowley, Team Leader of OPP Technological Crimes Unit
Vern Crowley has been doing digital forensics since 1998 and has been the team leader of TCU for the past year. He is responsible for the supervision of 35 civilians and officers who carry out all manner of digital forensic examinations. His Unit provides expert technical investigations in support of major case investigations (homicide etc), child sexual exploitation investigations and a wide variety of other police matters. His officers have specialized skills in the areas of mobile devices, cloud computing environs, encryption and other complex areas.
1:30 - 3:00pm
Session 3: Legal & Social Perspectives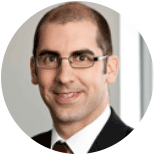 From Ottawa to Budapest: How Canadian Legislation and International Treaties Address Security-Related Cybercrime
Nicolas Vermeys, Professor, Faculty of Law, Université de Montréal
Nicolas Vermeys CISSP is a professor at the Université de Montréal's Faculty of Law, a researcher at the Centre de recherche en droit public (CRDP), and the associate director of the Cyberjustice Laboratory. He also serves as a legal advisor for the law firm of Legault Joly Thiffault, and serves on the board of the Société québécoise d'information juridique (SOQUIJ), Éducaloi, and the Canadian Center for Court Technology (CCCT).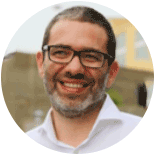 The sociology of hackers and modes of regulating cybercrime
Benoît Dupont, Professor, School of Criminology, Université de Montréal
Dr. Benoît Dupont holds the Canada Research Chair for Security, Identity, and Technology, is a Professor at the School of Criminology at the Université de Montréal. He is also the Scientific Director of SERENE-RISC, a Canadian network for knowledge mobilization of cybersecurity. His main research interests include the coevolution of crime and technology, the social organization of hackers and other on-line offenders, and the governance and regulation of online risks.
3:30 - 5:00pm
Interactive Panel Discussion with Presenters and Closing Remarks
Organizers
This tutorial is organized by SERENE-RISC. SERENE-RISC is a Canadian Networks of Centers of Excellence for Knowledge Mobilization on cybersercurity. The multidisciplinary network brings together academics in the fields of computer and social sciences, as well as public and private partners representing key Canadian stakeholders. The aim is to mobilize growing knowledge about online risks, to promote the most effective strategies, and to minimize the consequences of cyber attacks.
Sonia Chiasson, Carleton University
Benoît Dupont, Université de Montréal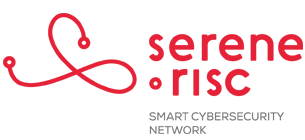 Student bursaries
We will be offering ten $500 CDN scholarships to Canadian graduate students to attend the tutorial and SOUPS, in exchange for producing a research paper summary for our Digest. Students supervised by SERENE-RISC researchers will be considered in priority. Contact Sonia Chiasson for more information: chiasson@scs.carleton.ca.