July 24-26, 2013
Newcastle, UK
Past conferences SOUPS 2005
SOUPS 2006
SOUPS 2007
SOUPS 2008
SOUPS 2009
SOUPS 2010
SOUPS 2011
SOUPS 2012

Proceedings in the ACM Digital Library: 2013, 2012, 2011, 2010, 2009, 2008, 2007, 2006, 2005
SOUPS papers are also available from the Program page of each year's conference
Bibtex file for SOUPS papers 2005-2012
Symposium On Usable Privacy and Security
The ninth Symposium on Usable Privacy and Security (SOUPS) will be held July 24-26, 2013 at Northumbria University in Newcastle, UK. This symposium will bring together an interdisciplinary group of researchers and practitioners in human computer interaction, security, and privacy. The program features technical papers, workshops and tutorials, a poster session, panels and invited talks, and lightning talks. SOUPS 2013 will be held in cooperation with ACM SIGCHI.
Not Your Typical Conference
SOUPS distinguishes itself from other conferences by both providing a high quality technical program and by bringing together an interdisciplinary group of attendees in a format conducive to informal discussion and networking. SOUPS offers reasonable registration fees, which include meals catered by local restaurants featuring a variety of cuisines. Past attendees have raved about "the amazing group of people who were here to talk with" and the "awesome food." One past attendee wrote: "Overall, this is the best conference I've attended. I may be ruined forever going to SIGCHI and other larger conferences."
NEWS
Save the date for SOUPS 2014: July 9-11 in Menlo Park, California
The SOUPS 2013 proceedings are archived in the ACM Digital Library. All papers are also available on this website, linked from the program. You may also view the proceedings front matter and the SOUPS 2013 photo collection.
SOUPS 2013 workshops:
SOUPS is seeking sponsors! Contact the SOUPS general chair, Lorrie Cranor, for more information about sponsorship opportunities. We're looking for meal sponsors, sponsors for scholarships, and more!
SOUPS acceptance rates: 2005: 10/39 (25%); 2006: 14/39 (35%); 2007: 12/41 (29%); 2008: 13/43 (30%); 2009: 15/49 (30%); 2010: 16/65 (24%); 2011: 15/45 (33%); 2012: 14/67 (20%); 2013 15/51 (29%)
Join the soups-announce mailing list to receive occasional SOUPS announcements, including CFPs and deadline information.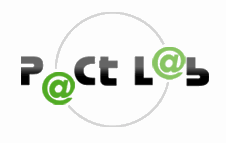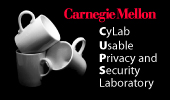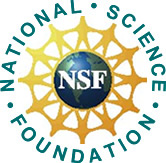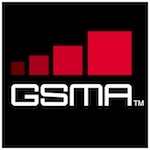 SOUPS 2013 is being organized by the CyLab Usable Privacy and Security Laboratory (CUPS) and PaCT Lab. Thanks to our sponsors: Carnegie Mellon CyLab and Institute for Software Research, Facebook, Google, GSMA, Microsoft, National Science Foundation, RIM.